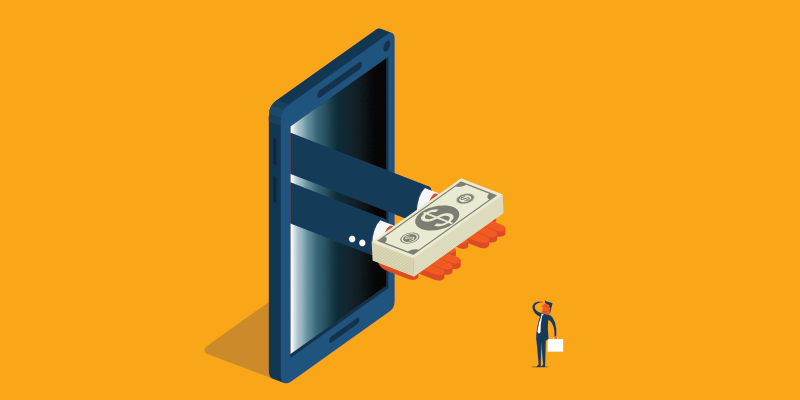 ou are probably more used to spending money on Google Play. But what if I tell you that you can turn the tables? There are some applications out there using which you can get paid for doing some easy things, such as exercising, watching tv, downloading apps, etc.
Read on to check out our top-7 apps you can use on your Android phone and start earning money today!
This app allows you to perform different tasks and earn Bitcoins for doing so. The tasks include:
Watching ads
Taking surveys
Playing games
Downloading apps and others.
As compensation for accomplishing the tasks, you're going to get Satoshi (this is a fraction of Bitcoin), which you'll then be able to convert into any currency with these websites' help:
CoinBase
Binance
WazirX (for the users from India)
Swagbucks is in a way similar to the previous app we've written about, as it gives you an opportunity to do specific tasks and earn money by doing so. You can sign up on their site Swagbucks or download their app called "SB Answer – Surveys that Pay."
These are examples of these tasks:
Playing games
Filling out survey forms
Answering questions
Watching videos
Participating in polls
You'll earn special points for your work, which are called "SB." They can be exchanged for gift cards for Amazon, Target, PayPal,  Walmart, as well as Starbucks for $3 – $25.
Playment is a great Android app that will be interesting for people from India. After you sign up, you'll be able to choose from various tasks and get paid for doing them. In order to start, you'll have to use a Facebook account. It would also be best if you verify your phone number, as in this case, you'll earn more than other users. You'll get your first points as soon as you sign up.
MooCash is an app that allows you to make money using your phone or tablet by simply using their screen locker to promote things. The screen locker is free to use, and it pays users when they unlock their phones or tablets and claim an offer.
People who use MooCash get special coins for the offers, which they can later turn into cash using Google Reward Card or PayPal. In order to claim an offer, the users are required to watch an ad or download an app.
Since this app is from Google, which owns the Android operating system, the Google Opinion Rewards app is available only for phones with Android OS.
When you install the app, you'll be given twenty to thirty surveys each week that you'll have to complete. Your task is to provide your opinion and do reviews on certain products. The compensation is from 0.1 cents to 2 dollars worth of reward points per survey. The good thing is that this service is from Google, so you don't have to worry about your account's security, as might be the case with apps like this.
One thing to note, though, is that you're going to get Google Play reward points for your work and not cash. The points can be used for apps from Google Play, books, music, etc.
You must have understood this from our list, but we'll say it nevertheless: nowadays you don't need much to make money – just a phone. Here's one more example of that: the app called Scoopshot. The app is going to pay money to people for taking pictures whenever something happens in your area. Later your images will be utilized by some journalists or bloggers at a different scale.
This idea seems brilliant, but the key is to be prepared to act as a journalist pretty much at any time – something interesting can happen with you at any given moment. If you want to download Scoopshot, click this link.
Being healthy would have been so much easier if someone just gave you money for exercising, right? How unfortunate that it's not possible. Or is it?
We present to you a great fitness app which is called Pact. It's available not only for Android but also iOS. The way it works is this: you place your health-related goals based on your abilities, and when you reach those goals, you will get some money for them. Where's the catch, you're asking? Well, if it so happens that you fail to do what you've established as your goal, you will lose some money, and it will be paid to more successful users.
If you're sure that you can live up to your own fitness expectations, download Pact, and see if your willpower is strong enough!