Health
How to apply for free health insurance in USA?
If you don't know how to apply for free health insurance, you're neither the first person nor the last. Normally, insurance can be expensive, but the price isn't usually the only issue for people who want to have health insurance. Learning about the subject is the most important thing since it is a complex system with multiple forms of input.
It's possible to get health insurance through a variety of sources, such as government, work, or a private insurer, so it's not always very clear where you should start looking when it comes to buying low-cost health insurance.
Before you explore your options, there's one thing you need to understand: health insurance is never really free and rarely really cheap. Health insurance that is free or cheap only means two things:
Someone is paying part of the premiums so you don't have to take on all the responsibility. For example, if you qualify for subsidy programs from your employer or the government.
Benefits have been reduced so that the coverage you buy is not comprehensive. In other words, they are less robust. These types of policies look attractive at first glance, but they can give you a lot of trouble when you file a medical claim.
Now, taking this into account. Here's how health insurance works in the U.S., the different options for getting free or low-cost health insurance, along with a description of who's eligible, how to apply, and what you can expect.
Medicaid
Medicaid is a wellness program that provides subsidized government coverage to low-income people. Medicaid is free health insurance for those who are eligible. In many cases, this program does not charge premiums and there is no minimum amount for deductibles and copayments.
This program works differently in each state, but to be eligible you must meet low-income guidelines, as well as other factors such as your age or if you have a disability.
Who can apply for Medicaid?
In many states, adults under the age of 65 qualify for Medicaid if their household income does not exceed 138% of the federal poverty level. Pregnant women and children can generally qualify for Medicaid with household income above that percentage.
However, people 65 and older must have low incomes as well as few assets. Otherwise, older adults will have to change their application strategy to apply for Medicare.
Now, some states have stricter eligibility criteria for adults under the age of 65. In those states, you must meet the income table for Medicaid and also be a member of a medically vulnerable group, such as having a disability, being pregnant, being a child, among others.
In other words, there are some states where having low incomes alone does not make you eligible for Medicaid.
It is important to mention that Medicaid is not normally available to the undocumented population. However, there may be exceptions where it is possible to access limited and short-term Medicaid coverage in emergency situations or coverage for pregnant women.
NOTE: There is health insurance for undocumented immigrants in the United States, but few can through Medicaid.
How to apply for Medicaid?
Medicaid is funded by various types of federal and state taxes, but is administered locally, which is why coverage and eligibility rules vary by state. If you get Medicaid, your friends, neighbors, and other fellow citizens are paying for your health care with their taxes.
As a result, program eligibility varies by location, so you'll need to learn how to apply for Medicaid in your state. For example, California has chosen to extend its Medicaid eligibility to undocumented children and young adults who in one way or another meet the eligibility criteria.
Although Medicaid is government health insurance, most care is provided by health care businesses and private health providers. If you have Medicaid, you'll probably get the same health care as your privately insured neighbors.
Many localities hire private health insurance companies in the United States to administer coverage. This means that your coverage ID card may show the same name as a recognized private insurance company.
Finally, the big question arises: What does Medicaid cover? This program is comprehensive and provides all comprehensive health services by law. So you can get preventive, emergency, hospital and more services.
Affordable Care Act subsidy
The ACA, also known as Obamacare or the Affordable Care Act, provides government subsidies to make health insurance cheaper for people who have modest incomes. In addition, this helps people with reduced incomes with the process of buying and using cheap health insurance.
In any case, these subsidies are designed to help people who buy their own health insurance. But it's usually a small percentage of the population, as most get it from their employer or the government, either through Medicare, Medicaid or CHIP.
ACA Grants in 2021 and 2022
According to this legislation, to obtain the Premium Tax Credit (that's what the subsidy is called) the income limits are located at 400% above the federal poverty level. But in 2021 and 2022, as part of the American Rescue Plan, there will be no limits on eligibility for this grant.
Instead, for these two years alone, the subsidies are designed to ensure that no person with an ACA health marketplace plan has to pay more than 8.5% of their income in premiums.
Depending on where you live and your age, you could qualify for the premium subsidy in 2021 or 2022, even if your income is well above 400% of the federal poverty level. Now, it is important that you take into account that if the cost of insurance is below 8.5% of your income without the subsidy, you will not be eligible.
If you are eligible for premium tax credit and decide to have your insurer paid in your name on a monthly basis, the government will pay part of the premium and you will pay the rest. Otherwise, you can claim it in full on your tax refund at the end of the tax year.
This subsidy has permeated the American middle class. Even before the American Rescue Plan removed the "subsidy barrier," the poverty level for a family of four totaled $104,800. Certainly, it is a bit low for the prices that are handled today.
Who benefits from ACA grants?
With the approval of the American Rescue Plan, Children's Medical Services establishes that 80% of those enrolled in the marketplace will have access to at least one plan that costs $10 or less in monthly premiums, after having applied the tax credits. And more than half of enrollees will have access to a silver plan that costs $10 or less in monthly premiums.
If your income is between 100% and 250% of the federal poverty level, not only will you have to help pay for health insurance, you will also have to pay deductibles, copayments and coinsurance when using health services. This subsidy is known as cost-sharing reduction, which also applies in 2021 for people who receive unemployment compensation.
These subsidies can only be used to buy Obamacare insurance that is sold on the health marketplace, also known as the marketplace. However, they cannot be used to pay for employer health insurance or plans purchased outside the marketplace.
As for undocumented immigrants, Obamacare subsidies don't apply, they can only buy private health insurance. However, immigrants legally residing in the country can apply. But if you're a legal resident of the U.S., you can apply for a health insurance subsidy and enroll in a plan from your state's health marketplace or the federal government.
Short-term insurance
In some cases, they may have some of the cheapest insurance in the United States. For this reason, they can be attractive to people who require temporary coverage.
Short-term plans can be sold in some states for periods of up to 364 days of coverage and, in some cases, can be renewed for a total of 36 months. However, certain states do not allow the sale of short-term plans and others have more restrictive limitations on their duration.
There are states that do not limit short-term plans beyond the federal minimum requirements. This means insurers can choose a non-renewable plan offer or have shorter durations.
Who can apply for short-term health insurance?
Although short-term health insurance may be a low-cost option, it is not appropriate for everyone. After all, we must remember that these plans do not follow the guidelines of the Affordable Care Act.
For example, short-term policies can place maximum amounts on benefits, limiting the company's potential losses even though you find yourself seriously ill or injured while you're covered.
Short-term health insurance also does not have coverage for essential health benefits. For example, these are not insurances that cover maternity or mental illness and many of them exclude prescription drug coverage. Almost all short-term plans exclude coverage for any pre-existing conditions.
In fact, your coverage could be rejected in its entirety if the insurer feels you are a very large risk of non-payment or medical billing. However, if you're young, healthy, and appear to be at low risk to the insurer, short-term insurance can be a surprisingly inexpensive option.
To get a short-term policy, you can call the insurance company directly, use your own insurance agent (or get one), or use a private, non-government health marketplace.
Employer Insurance
Many employers in the U.S. subsidize the health insurance of their employees and their families as part of the compensation package. This is very common for full-time employees of large companies. However, it might not be as common for part-time or small business employees.
NOTE: Health insurance is different from workers' compensation insurance.
How does the employer insurance application work?
When you get a job that has health insurance benefits, your employer will offer you only one health plan or might offer you several options to choose from.
You have a limited period of time to enroll in the health insurance offered by your employer. If you don't do it before the date, you'll have to wait until the next registration period. Typically, there is a short waiting period before your coverage begins to be effective: between 30 and 90 days.
How much is paid for employer insurance?
When you have employer-sponsored health insurance, the company typically pays part of the monthly premiums and you pay the other part. In most cases, employers will pay the majority of the cost, although this may vary according to the employer. Your share of the premium is deducted from your check automatically so you don't have to remember to pay each month.
In most cases, this concept is deducted directly from the payroll before calculating paycheck taxes. This way, you won't have to pay taxes on the money you spent on the health premium.
With employer health insurance, the company doesn't usually help pay for out-of-pocket expenses, such as deductibles, copayments, and co-insurance. However, employers could offer savings plans such as FSAs, HSAs or HRAs, which can help you pay for these concepts more easily.
In many cases, when you quit or lose your job, you won't be able to maintain your health insurance. However, you may be eligible to continue coverage for 18 months through COBRA or a state continuation if you are willing to pay your share of the premium and the portion your employer had been paying.
Keep reading: What is the penalty for not having health insurance?
Husband and Wife Health Plans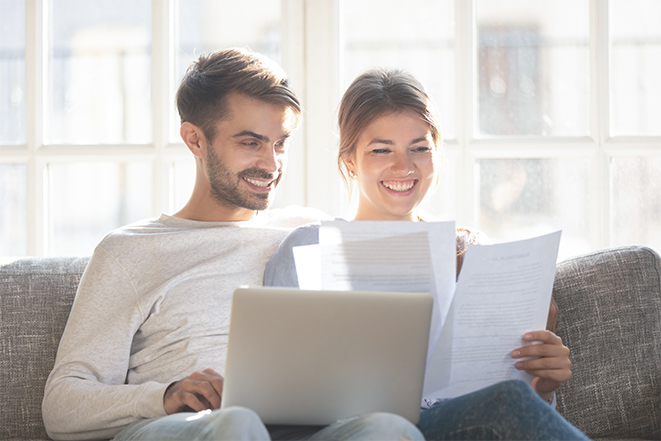 If your partner has employer health insurance, you may be eligible for the same coverage. Most employers extend this offer to close family members of their workers, such as wives, sons, and even stepchildren. You can enroll in this coverage during your initial enrollment period, when your partner gets the job.
If you miss the first opportunity, you will always have another chance during the next annual enrollment period. You'll also have the opportunity to join your husband's plan if you experience a qualifying event, such as losing your own health plan or having a baby.
If your husband's employer offers a company health plan to you and your children, you have no obligation to accept. If you think you can get a better deal on health coverage, the employer will only insure your husband. In this sense, there will be no problem and you can get another coverage.
However, it is important to understand that if your partner's employer offers family coverage and the coverage is considered accessible only to the employee (regardless of how much money from your payroll will be deducted for coverage for the rest of the family), then no one in the family would be eligible for premium subsidies in the health market.
This situation is commonly known as Family Glitch and occurs when a family does not have a truly accessible health coverage option.
However, most employers subsidize couples and close family members. In this case, your insurance premium will be deducted from your partner's paycheck automatically.
Keep reading: Did you lose your health insurance? Here's what you need to do
Parent Health Plan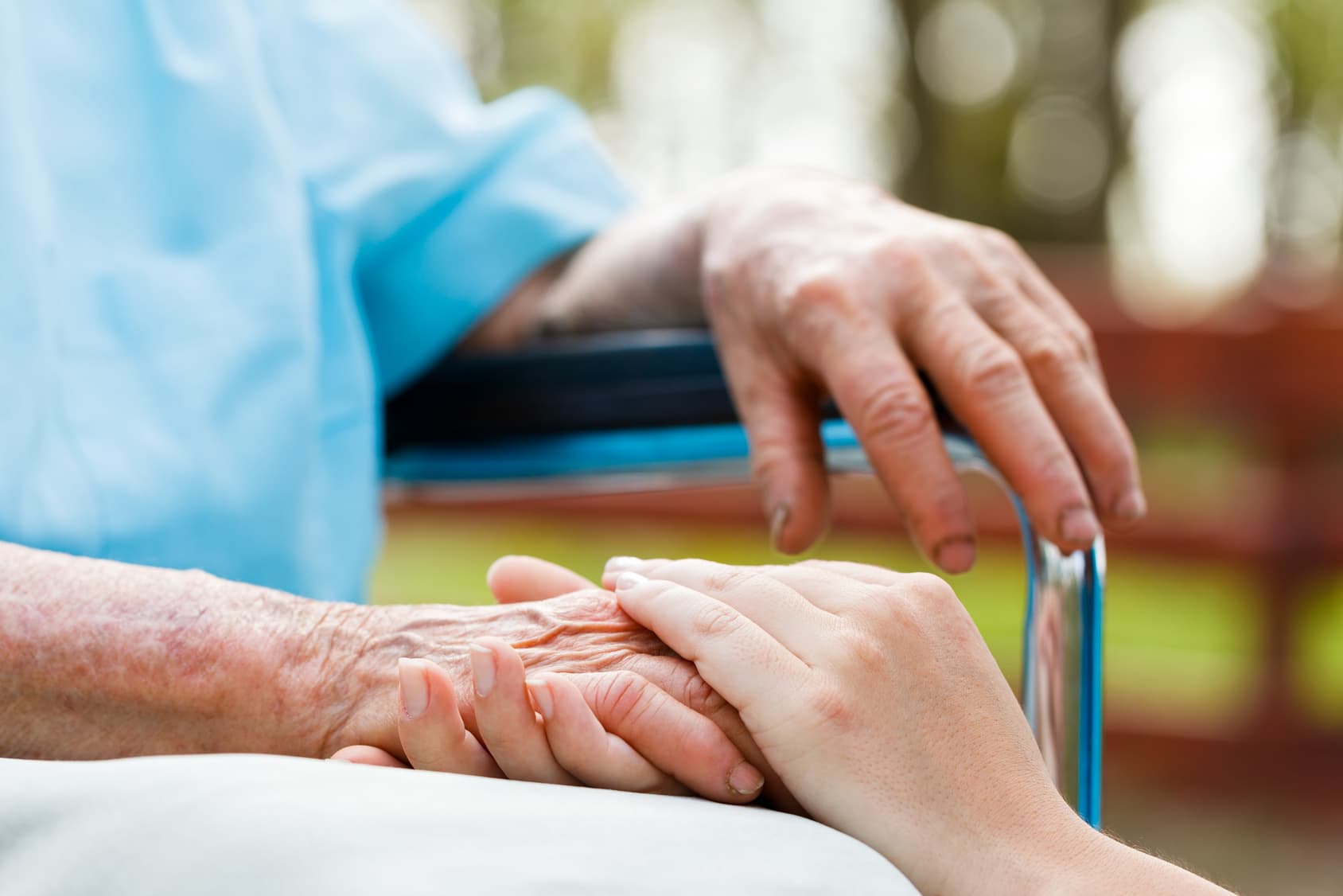 Individuals under the age of 26 who have a parent with an individual plan or with an employer plan that offers coverage to dependents are eligible to receive coverage from their parents' health plan. This applies even if the person is not declared dependent by his parents, even if he is married or even if he lives alone.
However, those under the age of 26 may have to wait for the next open enrollment period before they can be added to their parents' policies. Conversely, they may enroll in the special enrollment period only if they have recently lost a comprehensive health policy and meet the requirements necessary to apply.
Some employers not only subsidize their employees' health plans, but also offer coverage for their family members. Other employers pay a portion of their employees' premiums, but do not subsidize them.
Now, if the parent has an employer health policy and your employer subsidizes the family premium, the insurance premiums will be partially paid by the father's employer. The rest of the monthly premiums will be deducted from the parent's payroll.
If the father's employer does not subsidize family coverage, the entire monthly premium will be deducted from the father's paycheck.