Business
Personal Finance
How to request a personal loan online instantly in the United States and what risks it has
Fast in terms of application and delivery, online personal loans have become a great alternative for all those who need an additional income instantly, but they are also associated with various risks.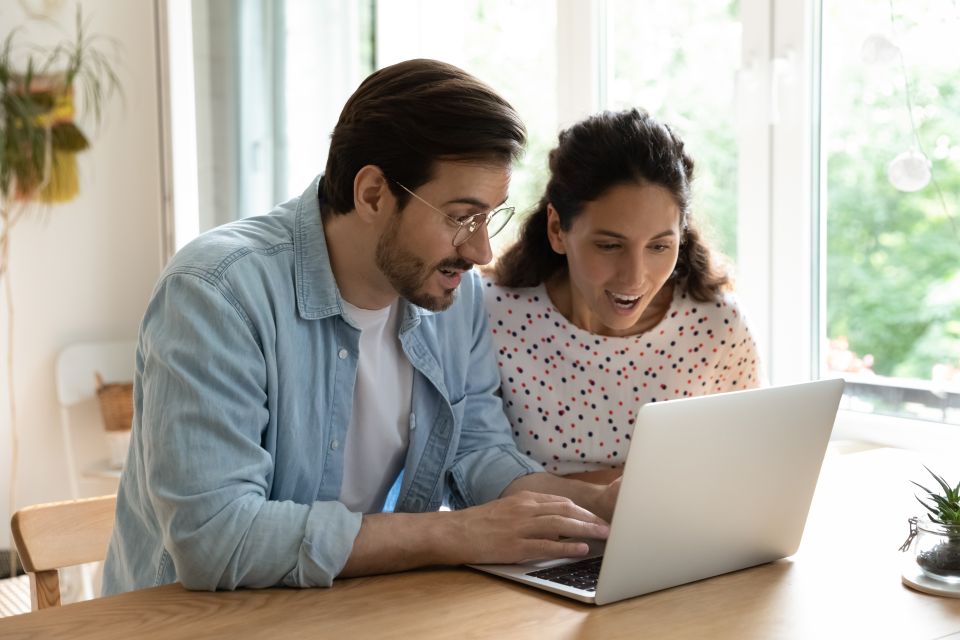 Online personal loans represent one of the most attractive alternatives to request money that can arrive instantly, and can be used in any emergency or project . In addition to the fast processing, these types of loans are celebrated for facilitating the application process, reducing the demands compared to banks and financial institutions that carry out applications in offices.
There are multiple lenders that offer this service, thus establishing a tough competition to attract more and more clients and, also, representing a greater risk for applicants, who have the advantage of having to meet fewer requirements, but at the same time, they can end up be victims of fraud or fraud.
How to apply for a personal loan online in the United States?
Online personal loans are known for having fewer requirements and being processed almost instantly (less than an hour in many cases), which provides excellent opportunities for people who are eligible. The offer throughout the United States is enormous, a fact that determines the variation in requirements. However, according to SuperDinero.org , the basic requirements that the vast majority of lenders consider under this modality are the following:
1. Level of current debts of the applicant: which must be demonstrated through documents that offer information on other loans requested in the past, mortgages or other activities that determine a certain financial commitment.
2. Credit history or score of the same: to determine this, most lenders do a review through third parties. Basically, the credit score is determined by the applicant's ability to respond in similar scenarios, that is, if they have paid on time, meeting the deadline.
3. Amount: During the request, it is likely that the company that lends the money, in addition to requesting information on the amount, will also require information on what the client wants to do with the money received.
4. Monthly income level: the applicant must demonstrate, through documents, the income they receive, either from an employer or as an independent worker. This allows the company to determine if you will be able to cover the monthly payments with ease.
5. Length of time in current job: Applicant may just need to mention this on their application or may need documents to prove it, such as a letter from their employer. Whatever the case, it also determines the financial stability of the applicant.
6. Current place of residence: which must be demonstrated through documents such as utility bills that reflect the exact address of residence.
Although the list seems somewhat demanding, the most important requirements in online applications are those that determine the relationship between the level of debt and the level of income and credit history , which often represents a limitation for some lenders. , but that usually doesn't mean much to those who take bigger risks and accept applications from people with very low scores. There are also some that request a guarantee (right to an asset such as a house or a vehicle) in order to process the request . Whatever the case, it is important to follow a few steps:
1. The first thing to do, given the great offer that exists, is to evaluate the options and choose some of them to be able to study them in depth . It is important to consider the associated benefits (low interest rates, convenient monthly payments, among others). The search can also be based on requirements that are not available. For example, people with low credit scores can look for lenders that process applications with these characteristics.
2. Once the options are determined, study the requirements and assess whether they can be fully covered . If you do not meet any of them, it is recommended that the applicant contact the lender for more information and to see if there are other options.
3. Carry out the application considering the options offered by the lender . Most companies that provide this type of service provide a lot of advice, either by phone or online, through direct chat with the applicant.
As has been said, the processing time —compared to usual loans processed in a branch— is usually considerably less, since this type of request lacks the different levels of approval typical of a bank branch . This is a straightforward process where requirements are often quickly assessed with the intention of delivering the requested quantity as soon as possible.
Although the waiting period may extend a little longer in cases of clients who do not have all the requirements, this period of time will never be greater than that related to loans requested in an office .
What are the risks involved in applying for personal loans online?
Like all types of online applications, personal loans obtained under this modality are usually associated with risks . This is due to the large number of offers that exist, represented mostly by extremely serious companies, but among which you can also find others that are not so honest. Among the main risks are:
Identity Theft
A crime from which some serious companies are not free either. According to CashSpot USA , identity thieves can breach the security of systems that process applicant information , obtaining personal data that they could then use for fraud or scams.
The risk is greater in cases of lenders that do not even have security to process applications, which leaves all the information recorded at the hand of any person.
Loss of money or overpayments
Another disadvantage of online loans is often the loss of money associated with false applications: non-existent lenders with incredible offers that disappear after the applicant pays a fee . On the other hand, if the lender grants the requested amount, it is likely that the fees related to the monthly payment will tend to be high with the intention of getting the most out of the applicant, something that would not happen if it is a serious company.
When is it convenient to apply for a personal loan?
Because they are less generous than other types of loans,  personal loans are often ideal for certain situations.  According to  BankRate , this type of alternative is commonly used for:
1. To  pay off a debt , usually related to other loans or credit cards. They tend to be particularly useful if such debts are associated with high interest.
2. As  an alternative to applying for a payroll loan . Personal loans usually have much lower interest compared to the first ones, as well as longer payment terms, which makes it easier to cover the debt.
3. To  cover home remodeling expenses , as long as they are minor. In these cases, they are usually very useful as long as the applicant meets the other requirements and can obtain it without a guarantee as their home.
4. To  cover moving expenses , whether local or long distance, especially if the applicant does not have funds to meet the costs of this process.
5. As an option to  face unexpected expenses associated with medical bills .
6. To  buy necessary electrical appliances , limiting the use of other alternatives to cover household needs.
7. To  finance vehicles  of all kinds, without the need to use personal savings.
8. To  cover expenses related to a wedding or family vacation .
| Lender | NerdWallet Rating | Est. APR | Loan amount | Min. credit score | Learn More |
| --- | --- | --- | --- | --- | --- |
| Happy Money | Best for Online loans for credit card consolidation | 5.99-24.99% | $5,000-$40,000 | 600 | |
| SoFi | Best for Online loans for excellent credit | 6.99-21.28% | $5,000-$100,000 | 680 | |
| LightStream | Best for Online loans for good credit | 4.99-19.99% | $5,000-$100,000 | 660 | |
| Marcus by Goldman Sachs | Best for Online loans for debt consolidation | 6.99-19.99% | $3,500-$40,000 | 660 | on Goldman Sachs's website |
| Upgrade | Best for Online loans for fair credit | 5.44-35.47% | $1,000-$50,000 | 560 | |
| Upstart | Best for Online loans for thin credit | 5.42-35.99% | $1,000-$50,000 | None | |
| OneMain Financial | Best for Online loans for bad credit | 18.00-35.99% | $1,500-$20,000 | None | on OneMain Financial's website |
| Universal Credit | Best for Online loans for small loans | 8.93-35.43% | $1,000-$50,000 | 560 | on Universal Credit's website |
| Rocket Loans | Best for Fast online loans | 5.97-29.69% | $2,000-$45,000 | 640 | on NerdWallet's secure website |