Technology
Far Cry 6: Find Cocodrilo Keys & Box of Monedas
During the special mission on the Cocodrilo map in Far Cry 6, you can find a hidden box with 400 Monedas. But first you have to collect the key. We'll show you the location of the key and box so that you can grab the Monedas.
Location of key & box in Cocodrilo (Far Cry 6)
As with the other special missions, you can find a key for a hidden box with Monedas on the Cocdrilo map. The key is in the southeast at Villa Cocodrilo, while the box is hidden in a house in the southwest. In the following video we show you the exact locations of the key and chest:
We have also marked the locations of the box and key on the following map: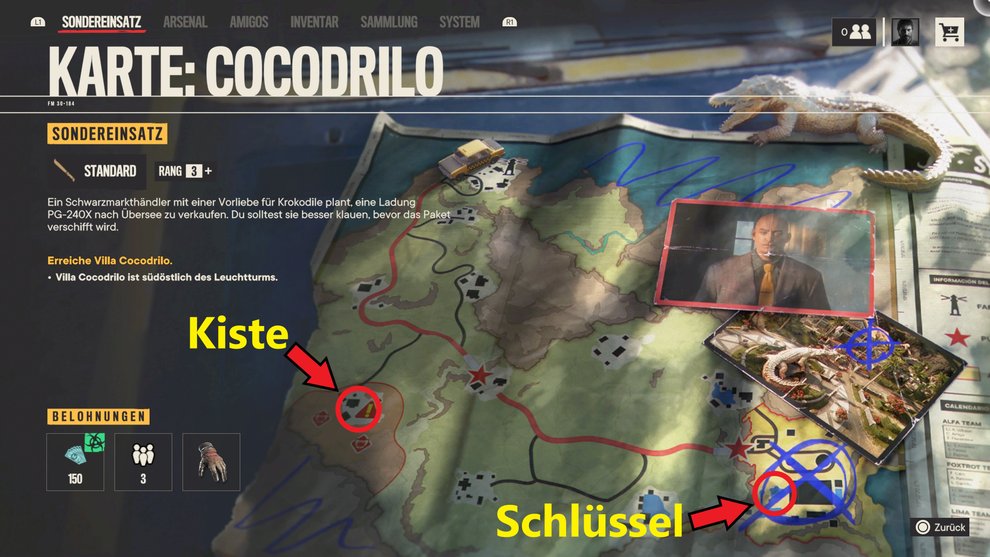 For the Cocodrilo key you have to look west of the Villa Cocodrilo in the pool. Watch out for the crocodiles attacking you here. Next to the body parts in the pool of blood you will find the key to the hiding place of gardener Lee.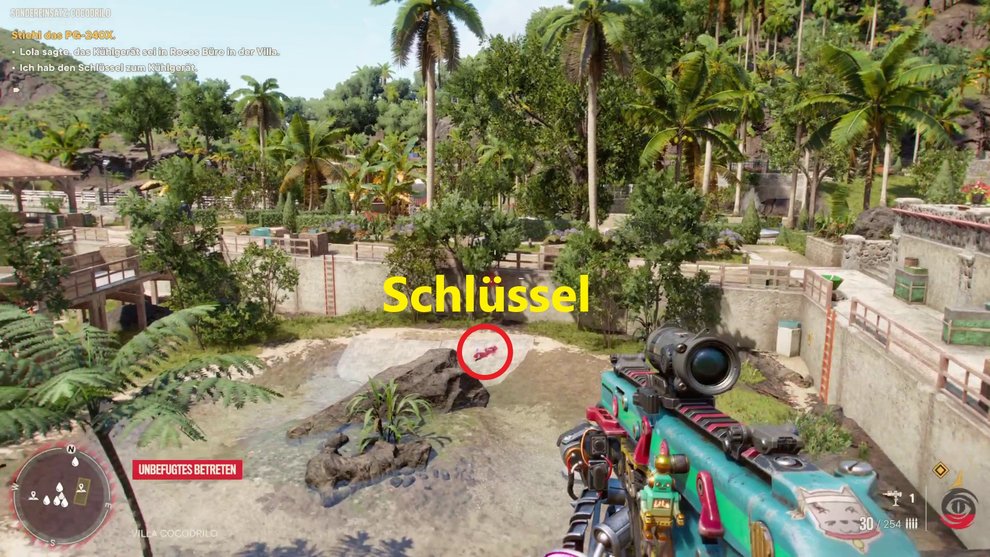 You shouldn't run straight to the box with the key, because you will lose a life if you are too far away from the villa. You will then respawn again near the villa. So first grab the PG-240X from the villa before you go looking for the box.
The box is in one of the houses of the abandoned finca in the southwest corner of the map. On your way there you will pass the crocodile enclosure and the chicken farm. Then stop for one for orientation old pinwheel Look out that marks the entrance to the abandoned finca.
In the back house at the finca you will find the Cocodrilo box where you can use the key.
As a reward you will receive 400 monedasthat you can spend on new items on the black market at Lola. There are regularly new weapons and outfits that you can buy. Do you still have problems finding keys or boxes in the "Cocodrilo" special mission? Then let us know in the comments!